214
Million Euro anual sales
4
million printed books annually
30
million vinyls produced annually
Company Profile
Edel is one of Europe's leading independent media groups. We combine our activities as a label and publishing group with an exceptional range of products and services. We offer the music, film and book sectors a full-service model for marketing, producing and distributing their products. In our services to our partners we draw on boundless creativity and keep setting new benchmarks in the successful implementation of their ideas. Here is a brief overview:
Our label and publishing management team draws up release strategies at every product and marketing level. Our state-of-the-art pressing plant produces audio and visual media of outstanding quality. Our own printing house delivers an impressive range of high-quality books and printed matter. Our physical distribution network gives our products an extensive international presence in record stores and bookshops, supplemented by our global digital network, which makes products available for streaming in all relevant channels. Our logistics and fulfilment teams act swiftly and lend transparency to every transaction, whilst underscoring our focus on precision.
Being a family-run company, we are versatile, practical and active and have just the right composition, experience and openness to tackle any project. Besides handling orders from major customers, we have the capacity to realise intricate, smaller-scale projects too. Steeled by our determination, our market influence and the commitment of our 1100 employees, we do everything in our power to assist media producers, providing services that are as wide-ranging as they are excellent.
We have been managing releases for international musicians, labels and brands since 1986. The Edel label group combines its reputable name and standing with an extensive and diverse repertoire. We have the expertise to launch new releases in virtually any musical genre. In the implementation of our holistic release strategies we combine the core expertise of a record label with the short communication channels offered by our versatile company. We offer comprehensive marketing and physical distribution through all trading channels while producing LPs, CDs, DVDs and Blu-rays from a single source. What's more, our digital distribution partner Kontor New Media ensures that any kind of digital content is perfectly fine-tuned prior to release. We thus cover many areas in every market sector and regularly attain peak positions in the international charts.
earMUSIC is our international rock label. It provides stars of the classic, hard and alternative rock genres and renowned pop acts with wide-ranging expertise in the field of conventional label work, combined with innovative release and career strategies. With its constantly expanding promotion and marketing network, earMUSIC achieves worldwide recognition and success in the charts.
Our affiliate Kontor Records is an international club/dance and techno specialist. This top brand is noted worldwide for sourcing talent and establishing long-lasting commercial dance acts. Singles, albums and compilations have brought the label a series of physical and digital chart successes. With five million subscribers, Kontor.TV is one of the most successful online music platforms.
Adult listeners can enjoy the catalogues and new releases from the Berlin Classics and MPS Jazz labels. We devise marketing and product strategies to help established and new artists in both genres attain success in the national charts. As part of our arts roster, we are also a distribution partner to leading jazz labels, including ACT Music, enja, yellowbird and various classical and audio book labels.
Our subsidiary Brilliant Classics occupies the budget sector of the classical market with new releases and encyclopaedic collector editions. Its extensive catalogue makes rare and rediscovered works known to a wider audience and closes gaps in the repertoire. To this end, the international label provides its worldwide distribution service for a number of classical and jazz labels.
With 1200 label partners, Kontor New Media is one of Europe's leading digital distributors. The perfectly developed service tools of this pioneer in the field provide labels with dynamism, speed and transparency going far beyond content management. Kontor New Media thus manages, promotes and markets 1.5 million music titles, 1600 feature films, 3000 audio books and 600 YouTube channels at global level.
Edel Distribution is one of Germany's leading physical distributors. Labels of all sizes and genres praise its high sales competence and excellent connections within the sound and visual media market. Edel Distribution provides labels, key partners and dealers with optimum preparation, effective marketing and cooperation at all sales levels, thus ensuring that products are ideally staged and showcased on the market and attain the highest possible chart rankings.
Our Edel publishing group is one of the largest independent book providers in Germany. The diversity of our range has brought us a wide readership, an excellent commercial presence and a leading position in the cookbook market. Our popular non-fiction books regularly appear in the best-seller lists while our range of guidebooks is well represented on the market. The strength of the Edel publishing group is rooted in many years of expertise and the way we are set up as a media service provider. We offer a one-stop shop for design, production, physical and digital distribution and a direct link to our state-of-the-art printing house. With a sales team covering our own and third-party ranges, two digital imprints and our own corporate publishing division, we now have a distinct profile as a versatile publishing group.
Edel Books was founded as the first publishing house of Edel in 2007. Ever since then, Edel Books has managed the Moewig range and established its own brand as a provider of popular non-fiction books, including best sellers in the biography, media, arts and cookbook sectors.
ZS Verlag in Munich draws on 30 years of experience to produce its acclaimed range of books and digital products on culinary arts, health and lifestyle. Our motto – "live now!" – embodies the idea of enjoying the good things in life, being inspired and motivated, and getting help and support. We take up highly topical issues with great empathy for our audience to produce books and e-books by renowned authors that feature top-quality photography and graphics and have a great overall look and feel.
ZS Verlag is also responsible for books published under a long-term licence for Dr. Oetker Verlag in Bielefeld, for the Phaidon label's successful cookery books and leading international titles and the Moewig label's acknowledged Kochen & Geniessen series.
Eden Books (Berlin) is a publisher for inspirational books, people and stories and targets an inquisitive female readership. All its publications are non-fiction; after all, true life writes the best stories. Eden Books publishes autobiographies and memoirs of prominent figures, social media stars and other exciting protagonists. These are supplemented by personal guidebooks, humorous short stories and gift books.
Our digital label, Edel Elements, offers a range of 1000 titles spanning the entire spectrum of fiction and poetry, including a number of new editions of high international standing.
Our youngest imprint, the children's publisher Edel Kids Books, operates independently alongside our label Edel Kids, the renowned provider of children's audio books and DVDs. This latest imprint ensures the flexibility of our group, completing a range of imaginatively written and easily marketable publications. Since 2017, Edel Kids Books has been marketing original German editions as well as publications in their first German version.
"We make bestsellers" – that's the guiding principle of Edel Book Sales. The book trade's declared partner, Edel Book Sales pursues a forward-looking marketing strategy. The titles in its publishing programmes regularly get the top spots in the book trade, bookstore chains, in all channels in the secondary markets and in travel retail. Edel Book Sales's strategic key account management, telesales and teams of representatives, meta data management, newsletter management and category management deliver comprehensive support and tailor-made sales concepts to its own labels as well as to external publishing partners.
We have been producing home entertainment for the whole family for many years, cooperating with most major national and international licensers. We deliver all-round services to our partners, including cross-segmental marketing, physical distribution across all trade channels and one-stop production.
Edel Motion is a specialist in the TV series sector. The label focusses on the physical and digital marketing of renowned international crime drama releases, particularly in the whodunit and Nordic noir genres. Edel Motion furthermore procures films with full marketing rights and holds a leading position in the fitness video sector.
The label Pandastorm Pictures has been part of the Edel group since October 2015. Pandastorm markets feature films and series through all available channels, including cinema, home entertainment, VoD, TV sales, airline and covermount. Its range includes rom-coms, horror thrillers, children's series, historical films by major directors and successful sci-fis.
Edel Kids is one of Germany's top players in children's entertainment. The versatile children's brand promotes and exploits international film and TV successes by producing its own supporting audio plays and DVDs. The label provides services in the fields of merchandising, cross-marketing and children's publishing to support a range of TV broadcasters and licensors, including world-famous film studios and toy manufacturers.
We have our own authoring studio and encoding house to process audiovisual content, and can print content on all formats as well as on all digital platforms worldwide. Our in-house YouTube-certified digital distributor allows us to coordinate all the various aspects involved in releasing all kinds of content.
No matter what genre, sales channel or format: we deliver the entire bandwidth of services required of today's broad-based media sales. Edel Distribution and Kontor New Media are responsible for coordinating physical and digital distribution. Goods processing for label and trade partners and supplier-managed trade management is coordinated in-house and directed via the logistics network provided by our media provider, optimal media.
Our subsidiary optimal media, based in Röbel/Müritz, has over 800 employees and operates at a production facility covering an area of over 100,000 m2. The media service provider is equipped with a pressing plant and printing house that make it one of the most modern and innovative businesses of its kind. It serves a clientele comprising all the renowned record companies, film producers and publishers. Edel and optimal work closely together to provide their customers with a unique service.
optimal's pressing plant sees to every stage of the in-house production process, creating first-class CDs, DVDs, Blu-rays and vinyl records: from pre-mastering and authoring through data media production to the creation of printed matter. To this end, optimal works in consultation with its customers to develop tailored packaging solutions, ranging from conventional packaging through editions to box sets.
The company's printing house specialises in books and commercial printing. It creates excellent printed products, including image cultivation, attractive books and brochures, magazines, multimedia materials and packaging. optimal is competent and dedicated at every stage of its implementation, from devising the concept through the graphic design stage, printing and refinement to further processing. optimal was nominated "art printer of the year" in 2016.
The Logistics & Fulfilment Centre ensures cost-effective warehousing and worldwide distribution. Its order picking process can be manual, fully automated or somewhere in between. Its services include returns and transport management, lettershop services, compiling assortments, setting up displays and webshop solutions. optimal can provide individual services or manage an entire chain of processes, serving consumers as well as other businesses. Over 25,000 pallet spaces, 20,000 spaces in the fully automated warehouse and over 60,000 picking stations attest to a very high level of productivity.
optimal's audio mastering studio sector5 ensures optimum sound quality and precision. Equipped with the finest analogue and digital equipment and many years of experience, the studio masters CDs, vinyl (DMM and lacquer mastering) and audio files. sector5's proximity to the production site ensures swift processing of the vinyl cuttings, thus maintaining high sound quality.
optimal's authoring studio and encoding house press9 processes films, series and music. The studio is certified by iTunes, Netflix, Amazon and Google and produces audiovisual content on DVD, Blu-ray, Ultra HD Blu-ray and all digital VoD platforms worldwide. press9 takes care of every step of the process, from quality inspections and delivery to archiving.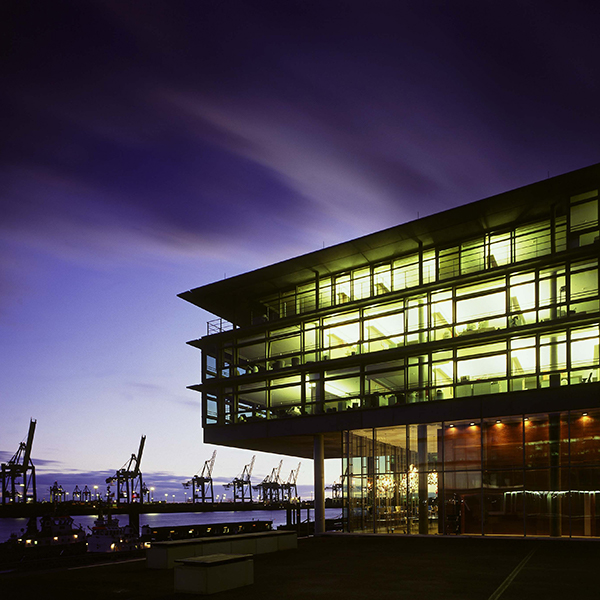 HAMBURG
Neumühlen 17
22763 Hamburg
+49 (0)40 89085 0
info@edel.com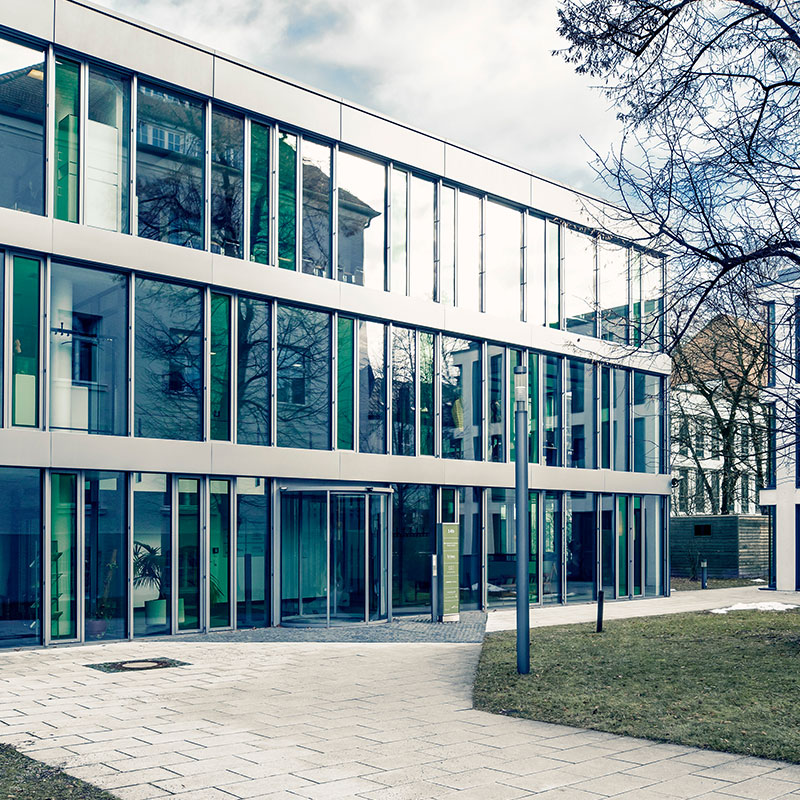 MÜNCHEN
Kaiserstr 14b
80801 München
+49 (0)89 5482515 0
kontakt@zsverlag.com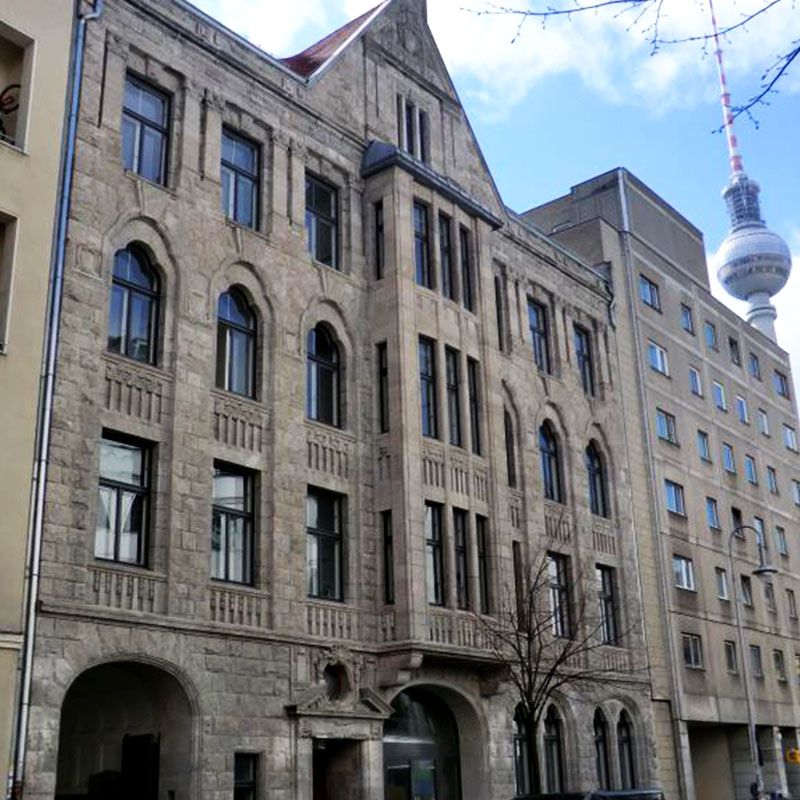 BERLIN
Rosa-Luxemburg-Straße 14
10178 Berlin
+49 (0)30 2089801 85
info@edel.com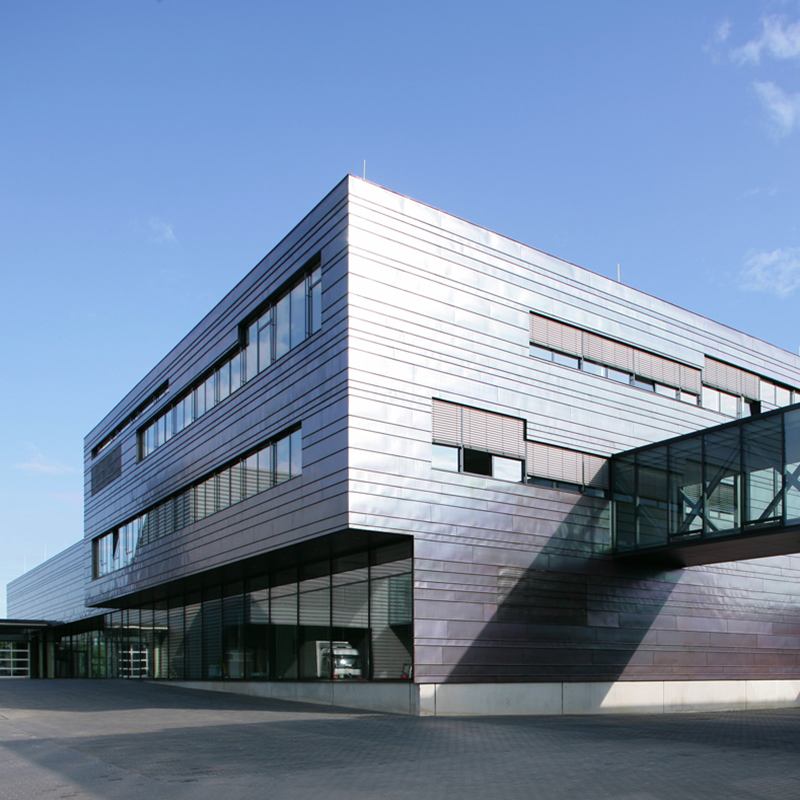 RÖBEL/MÜRITZ
Glienholzweg 7
17207 Röbel/Müritz
+49 (0)39931 56500
info@optimal-media.com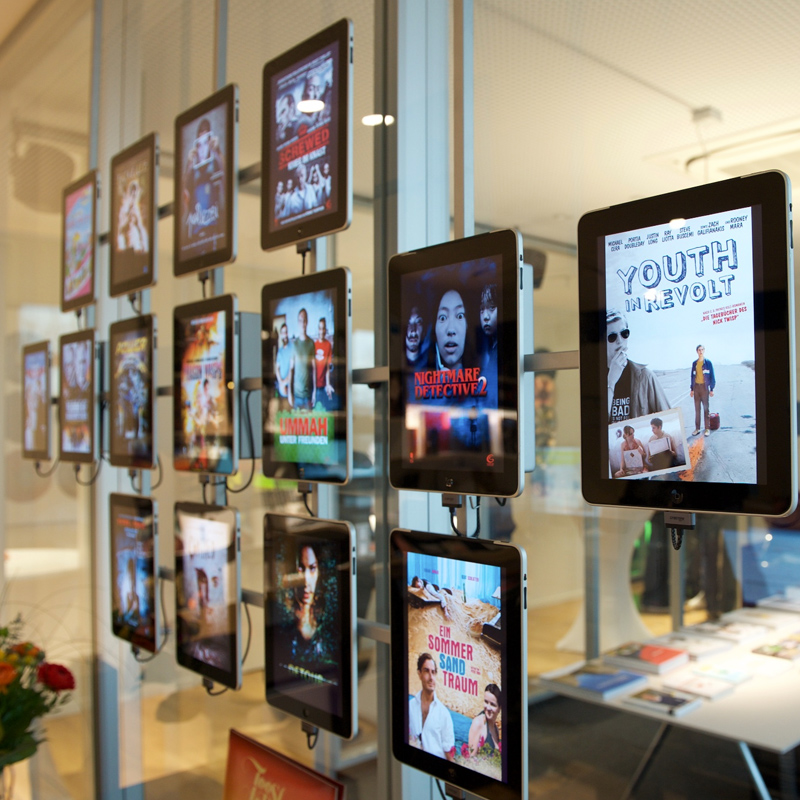 BERLIN
Strasse der Pariser Kommune 38
10243 Berlin
+49 (0)30 288 837 930
press9@optimal-media.com
RÖBEL/MÜRITZ
Bahnhofsstraße 38
17207 Röbel/Müritz
+49 (0)39931 56500
info@optimal-media.com