Annual reports & Financial calendar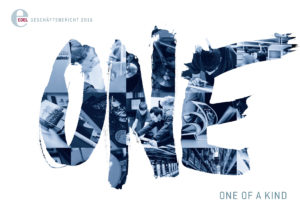 Edel AG | Annual report 2016 (german version) | 31. March 2016
Edel AG | Annual report 2016 (german version) | 28. February 2017
Vor einem Jahr beendete ich mein »Statement« mit ein paar Sätzen zur Nachfolgeregelung in unserem Unternehmen. Mittlerweile ist mein Sohn Dr. Jonas Haentjes seit etwas über einem Jahr bei der Edel AG tätig und leitet gemeinsam mit unserem COO/CFO Timo Steinberg und mir unsere Gruppe. Schon heute lässt sich sagen, dass viele unserer Partner die neue Perspektive von Edel als langfristig angelegter Familien-AG sehr begrüßen. In den Branchen, in denen wir tätig sind, sehen die meisten Marktteilnehmer die Familienunternehmen als Garanten für erfolgreiches Wirtschaften, für ein faires Miteinander von Arbeitnehmern und Firmenleitung und für Nachhaltigkeit in den Geschäftsbeziehungen. Wir als Edel AG sehen diese Werte als wesentliche Erfolgsfaktoren unserer Zukunft und freuen uns auf viele Jahre, ja Jahrzehnte der weiteren Firmengeschichte.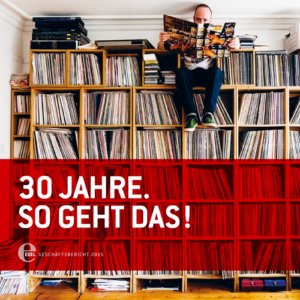 Edel AG | Annual report 2015 (german version) | 08. June 2015
Edel AG | Annual report 2015 (german version) | 31. January 2016
2016 ist das 30ste Jahr in der Unternehmensgeschichte und das 25ste in der Geschichte der optimal media GmbH. Und es schickt sich an, wieder ein erfolgreiches Jahr für die Edel-Gruppe zu werden. Einer unserer wichtigsten Absatzmärke steht wieder bestens da: Der deutsche Musikmarkt schließt 2015 mit einem Plus von 4,6 Prozent ab! Und alle Indikatoren fur die nächsten Jahre sind positiv. Vor allem beim Streaming gibt es unglaubliche Zuwächse, in 2015 waren es 106 Prozent. Vinyl ist im Endergebnis mit einem Plus von 30,7 Prozent ebenfalls nennenswert gewachsen und macht bereits 3,2 Prozent des Gesamtumsatzes aus. Die Aufteilung digitale/physische Umsätze liegt derzeit bei einem Drittel zu zwei Dritteln.
30.09.2022
END OF FINANCIAL YEAR
Financial year 2020/21 (01. October 2020 to 30 September 2021).
30.06.2022
HALF-YEAR FINANCIAL REPORT
Publication of the half-year financial report for the financial year 2021/2022 is planned for 30 June 2022 at the latest.
31.03.2022
ANNUAL GENERAL MEETING
The Annual General Meeting will be held on March 31, 2022 as a virtual Annual General Meeting without the physical presence of the shareholders or their proxies (with the exception of the proxies of the Company)
31.01.2022
PUBLICATION OF THE FINANCIAL STATEMENT FOR THE FINANCIAL YEAR 2020/21
The publication of the financial statement for the financial year 2020/21 is planned for the end of January 2022 at the latest.
08.12.2021
INVESTORS CONFERENCE
Presentation at the 32th MKK conference