BioVinyl – A sustainable vinyl record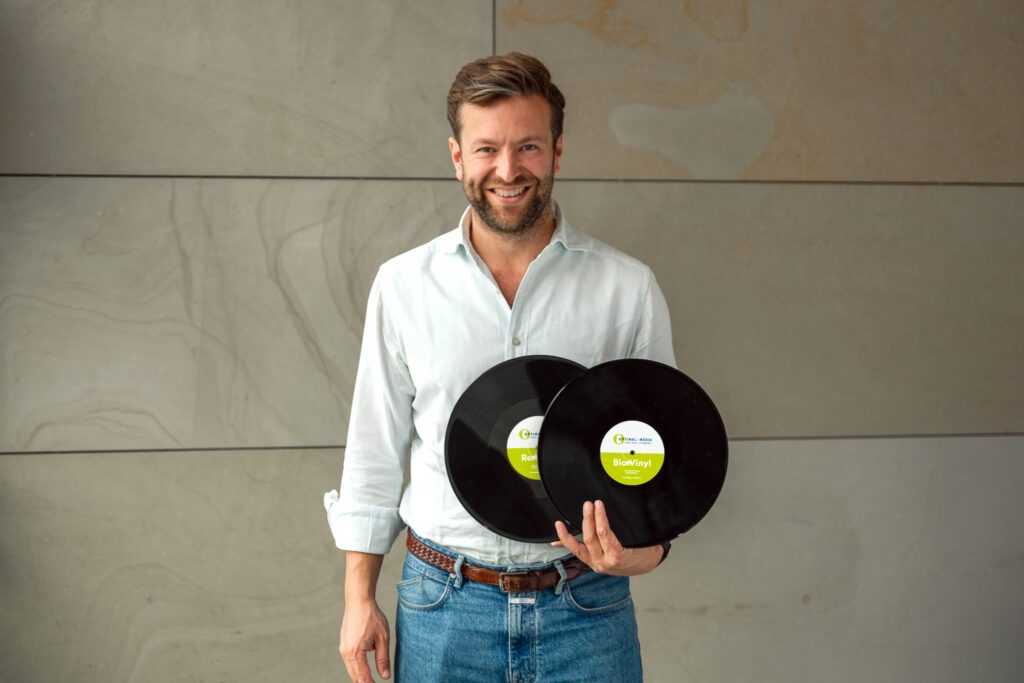 Röbel/Müritz, 11th July 2023
Sustainability and ecology are increasingly moving into the social consciousness. And thus the need for sustainable product solutions for vinyl record production, in order to reduce the use of fossil raw materials and the generation of CO2 emissions.

In cooperation with PlastChem, optimal media has developed an innovative product that is being offered worldwide for the first time and exclusively by us – the BioVinyl. BioVinyl is a sustainable product made from bio-based PVC (polyvinyl chloride). The petroleum previously required for PVC production is replaced here by recycling used cooking oil or industrial waste gases. Through the use of renewable energies and recycled raw materials, CO2 emissions are significantly reduced. In line with its sustainability strategy, optimal media always pursues the principle of avoidance, reduction and reuse in order to handle valuable resources responsibly. In addition to energy-efficient production facilities, the first sustainable vinyl record was introduced as early as 2020. The ReVinyl, which is pressed on the basis of 100 percent recycled material from the in-house production process, and has since been offered in both black and random colour mixes.

"I am very pleased that, in addition to ReVinyl, we can now offer our customers BioVinyl, another innovative and sustainable vinyl record. With the help of this product, we will significantly reduce CO2 emissions in the production of vinyl records, and thus, together with our customers we will make a decisive contribution to climate protection in the music industry." Jonas Haentjes, CEO Edel SE & Co. KGaA and Managing Director optimal media GmbH.

Something particularly noteworthy about the new BioVinyl product is; the entire manufacturing process is certified by the globally recognised and independent standard of ISCC PLUS. optimal media has undergone the ISCC PLUS certification, guaranteeing customers a responsible, sustainable PVC supply chain.

Jörg Hahn, Managing Director of optimal media GmbH: "With the BioVinyl, we are the first pressing plant which provides an ecological alternative to the conventional vinyl record. The highlight: the acoustic and optical quality of the BioVinyl is not a compromise – it is identical to the conventional vinyl record and is offered in the classic black and eleven other colours."