Status Quo celebrate great chart success with "Backbone"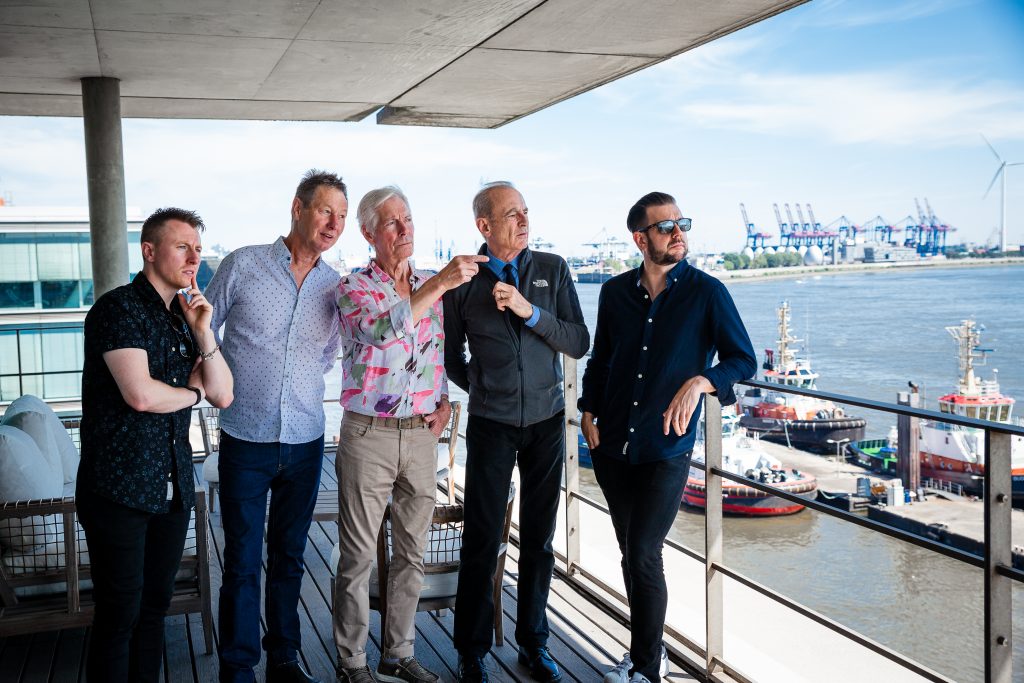 Hamburg, 16.09.2019
earMUSIC is happy about the success of the new Status Quo album "Backbone" in the European charts.
The band's first album after the tragic death of Rick Parfitt and the first studio album after 8 years could immediately #6 in the German and English album charts. It sold 50,000 units in Europe in the first week after its release.
Edel's international label was able to renew its 10-year relationship with the band and signed a new worldwide contract. This includes the master production of the current release as well as future productions of the band around Francis Rossi.
The worldwide marketing campaign for "Backbone" was designed and controlled from the earMUSIC office in Hamburg and so they are happy about top rankings worldwide.
Max Vaccaro, General Manager earMUSIC: "We were aware of the importance of the album for Status Quo as well as the great trust that artists and management have placed in us to manage the British market. The album is the bestselling independent and physical album, chartered in a very difficult week on #6 in the UK. "Backbone" is Status Quo's highest chart entry and makes us very proud! We have a large international network, but I'm not afraid to say that the product managers and the international team of earMUSIC in Hamburg, who run our campaigns worldwide, know the international market better than any other label in the world".
Besides the highest chart entry in Germany ever and the highest chart entry in England since 1982, where the album is also on #1 of the physical charts and the independent charts, "Backbone" has placed on #2 in Switzerland, #12 in Finland and #1 in Scotland.
Simon Porter, the manager of Status Quo: "I am very pleased with the impressive success of "Backbone", especially in Germany and the UK. The earMUSIC team put together a great campaign and did it all with great care and enthusiasm. This is a particularly important album for Status Quo, as it is the first studio album since Rick Parfitt's death and to a large extent a declaration of intent for the future".
The triumphant release week ended with a highly acclaimed concert for the BBC at Hyde Park.