Actor Robert Atzorn signs book contract with Eden Books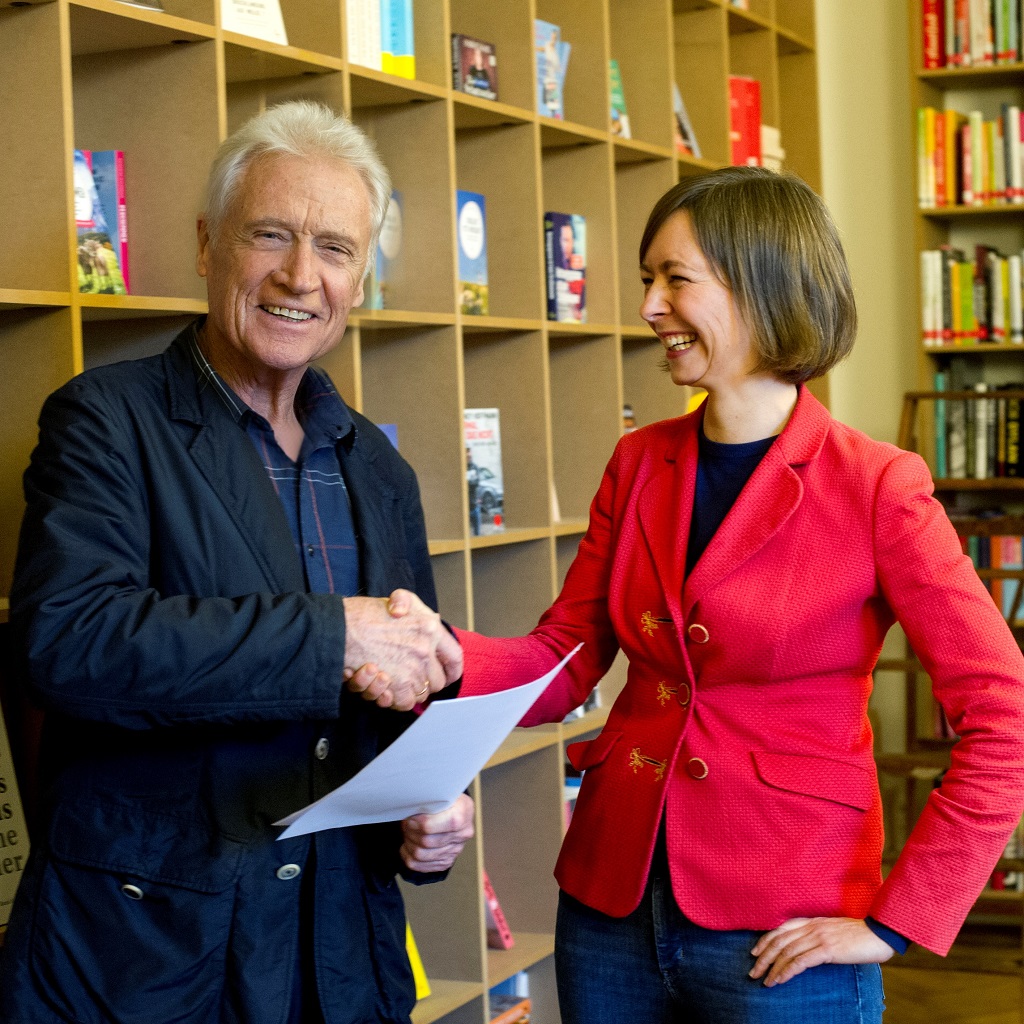 Berlin/Hamburg, 30. Januar 2020
In 2017 Robert Atzorn had very suddenly and followed by a big media echo said goodbye to the public – and he has consistently carried out his plan, despite numerous offers. Known throughout Germany from "Unser Lehrer Doktor Specht", as Hamburg's Tatort commissioner Jan Casstorff, and most recently as Theo Clüver in "Nord Nord Mord", he was, however, mainly influenced by his work in the theatre, where he worked with the greats of his guild such as Ingmar Bergman.
This year Robert Atzorn will be 75 years old and in May he will publish his first book "Showering and Teeth Brushing – What really counts in life" at Eden Books, an imprint of the Edel Publishing Group. "We are very happy to be able to count Robert Atzorn among our authors now. The book title 'Showers and Teeth Brushing' may sound strange, but it fits Robert Atzorn like a glove. He doesn't make much fuss about his person and concentrates on the important things in life. So his autobiography is not a vile summary of his successes, but an unusual, open examination of the professional and private challenges that have shaped him," says publisher Jennifer Kroll.
On 07.05.2020 "Showering and brushing teeth" celebrates its premiere in the Heymann bookstore in Hamburg. On 08.05.2020 Robert Atzorn joins the NDR talk show, followed by appearances on NDR Das! and WDR Kölner Treff. A reading tour is in planning.