Queenz of Piano release their first album with Edel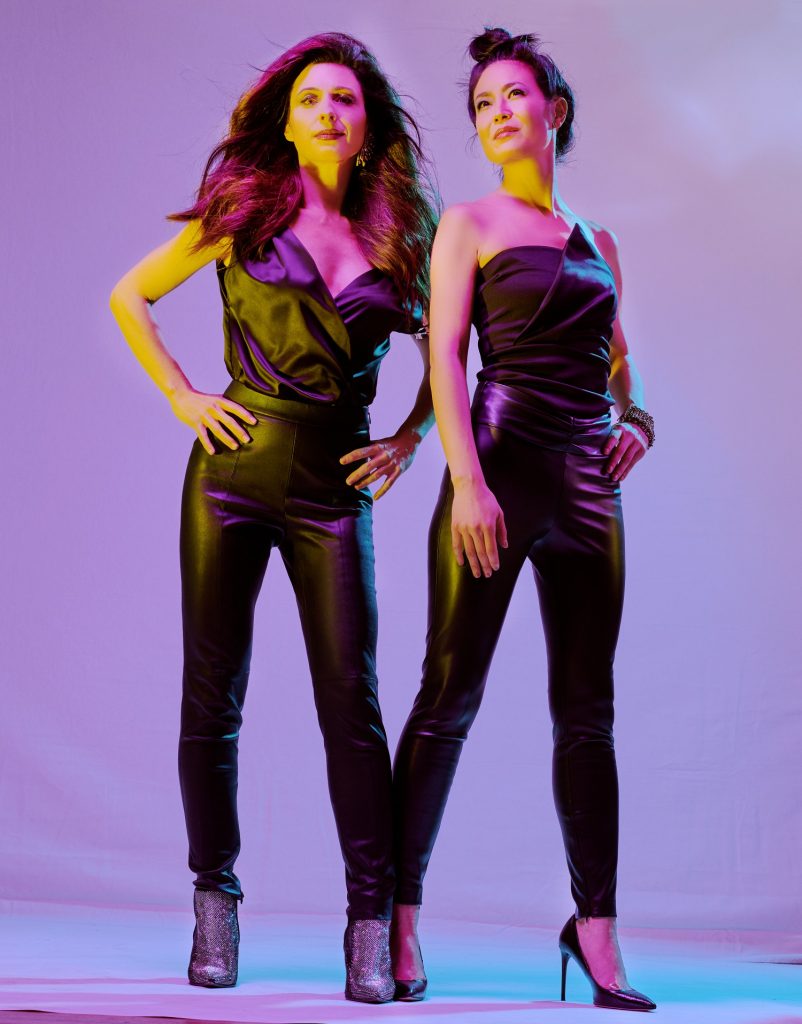 Hamburg, 22.11.2019
Edel Kultur in Berlin announces a cooperation with Queenz of Piano. The Queenz of Piano combine the virtuosity and depth of classical music with the atmosphere of a pop concert. In times in which there is not only Goethe, but also Fuck ju Goethe, the two pianists break the boundaries between Bach and beats, E and U music, high and pop culture. On 27.3.2020 their first album will be released by Edel Kultur, which was produced together with producer Mousse T.. At the same time her new stage show will start.
"We are very much looking forward to the release of our first album at Edel Kultur and to working with a creative, committed and visionary team to rethink classical music and overcome boundaries together," said the two Queenz pianists Jennifer Rüth and Ming.
For Edel Kultur, the album is one of the highlights for 2020: "The combination of a strong live performance by the two artists, a large tour calendar and the marketing of their first official album offers the opportunity to reach a broad audience," reports Marcus Heinicke from Edel Kultur. The Queenz of Piano will be booked by a.s.s. concerts & promotion.
On their new album the Queenz of Piano combine Johann Sebastian Bach's Toccata with Thunderstruck from AC/DC to a brilliant piece of music. Beethoven's Ode an die Freude merges with the infectious joie de vivre of Happy (Pharrell Williams). Chopin's revolutionary etude meets Eye Of The Tiger with energetic dance beats. Ed Sheeran's Shape Of You turns the grand piano into a percussion instrument for intoxicating grooves that create a crackling tension between soft sounds and fast passages. The programme of the two award-winning pianists is rounded off by their own compositions, in which they once again prove their musical understanding beyond genre boundaries. Their original way of playing the piano is transformed by electronic sounds and live visuals into a new Gesamtkunstwerk: a contemporary piano concerto! Virtuosic, enthralling and gripping at the same time!
Ming and Jennifer Rüth feel at home on the most renowned stages and classical music festivals. The studied pianists have performed at the Ruhr Piano Festival, the Schumannfest Bonn and the Bechstein Piano Festival. With their energetic stage show and their charming moderations, they have also attracted international attention (Taiwan, China, Hong Kong, England, Portugal, France, Poland, the Netherlands, Switzerland, Austria), which is why their show now exists in 4 different languages. In 2018 the South China Morning Post titled "A musical extravaganza" on the occasion of the 5-week tour through China. Invitations followed to the Acropolis Nice and the Classic Delights Festival in Hong Kong. For the EXPO 2019 in Beijing they were chosen to represent Germany musically.